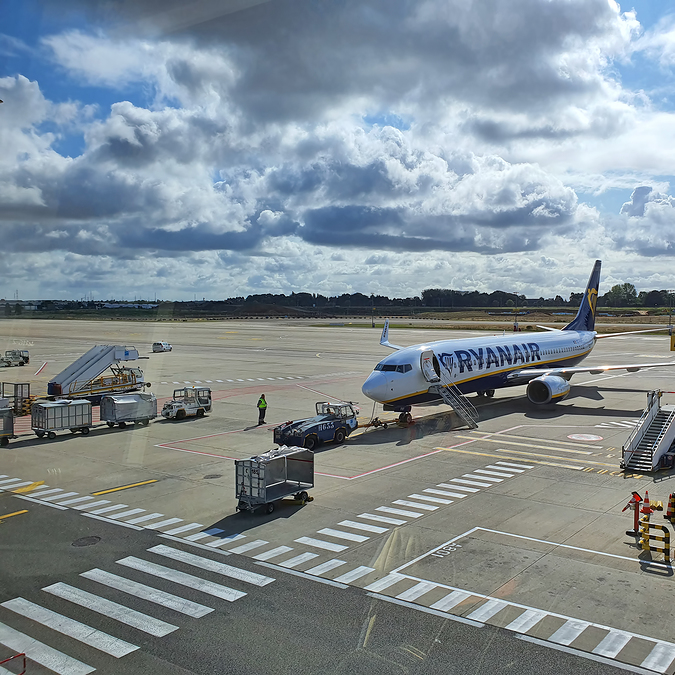 Runway Painting: Top Quality is Top Priority
CKS maintains the highest quality work and expediency in the runway painting industry. We know safety is of the utmost importance and our expert technicians are trained to perform runway painting using the most reliable and efficient methods to keep your employees and passengers safe. At CKS, we also are familiar with the importance of timeliness and adhere to a strict schedule to keep your runway up and running.
Our FAA certified staff and equipment exceeds all expectations and CKS uses the most current research to guide our specifications when performing runway painting. Our commitment to FAA compliance is second to none. Our top priority at CKS is top quality work and materials and timeliness for you, our valued clients.
Taxiway Painting: Safety First
Our professional CKS crews take the utmost care to ensure your taxiway painting is visible, crisp, and clear. It is imperative that taxiway markings and holding areas are easily seen, guiding your pilots safely along the taxiway or to a safe waiting area. Equally important is that your shoulder and edge markings are clear and completed quickly, ensuring safety for your entire staff and passengers. Another important safety component is proper surface preparation to ensure paint bonding.
Expert Knowledge In Striping Best Practices
After 25 years of experience, CKS knows exactly what elements make the paint less likely to adhere properly. With that understanding, CKS provides unparalleled surface preparation, ensuring your painting and striping process is effective. Our expert technicians prepare your runway by removing contaminants:
Cure compound
Loose, flaky, poorly bonded materials
Rubber deposits
Oils, fuels, & jet blast
Mold or algae
Once the painting and marking is complete, our CKS crews know how to best protect your runway from the stresses which impair the endurance and integrity of the paint such as rain, extreme temperatures, buildup of algae/mold and rubber, and so on. To address these issues, our highly skilled technicians can provide maintenance of your runways as well.
CKS is the most highly qualified, certified team to entrust with your precious cargo!
Ramps, Aprons & Gates
CKS values the critical runway components of ramps, aprons, and gates for your day to day functioning. To that end, our highly qualified team has established the precision and accuracy required to complete such runway markings in an efficient manner. Our top goal is to keep you running smoothly while we create highly visible ramps, aprons, and gates for the safety of your crew, pilots, and passengers.
Temporary Displaced Thresholds: Expediency Reigns
Our professional CKS team works tirelessly to ensure your temporary displaced thresholds are done as quickly as possible with the least disruption to your business. CKS expert technicians remove existing markings so they are no longer visible and ensure the new thresholds are highly recognizable. We know your pilots have to learn the new changes to operating conditions, and safety in new conditions is imperative. Thus, we attempt to keep the obstruction type and disruption length of time as minimal as possible. Count on us to value expediency when displacing or relocating runway thresholds, while still maintaining our unrivaled high quality of workmanship.